Theme Song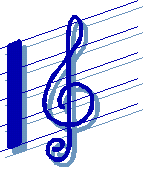 Chorus:
Oh He girdeth me with strength
And perfecteth my way
He maketh my feet like hinds' feet
He setteth me upon my high places
Where dwelleth the Most High God.
Look not for Him in depths below
But reach forth on high where God doth soar
With loving kindness He'll give you strength
To reach your place on high.
In times gone by like babes we grow
Faltered and found the way so slow
But now he has shown us a faster way
To reach our place on high.
Arise and cast that old way
Of traditions and rites we build each day
Let's lift our eyes and see the King
As we reach our place on high.
When the world seeks Him
They will not look
In valleys so low nor skies so high
But in you and me will find the height
As we've reached our place on high.
The unsaved we must teach too
To reach on high
For we do not want them to struggle and sigh
As we did when we once knew not
That we had our place on High!

Click for more fine songs and poems.
Tel: 888-705-0031 Fax: 561-244-2546